Russia's Foreign Minister Sergey Lavrov answers questions from readers of the newspaper Argumenty i Fakty
March 29, 2017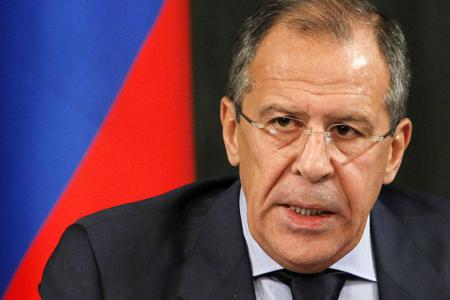 Question: Are North Korean missile tests a reason for concern in the neighbouring countries, including Russia? Or are they a pretext for creating elements of a global BMD system, which is a bigger concern for the neighbouring countries, including Russia?

Sergey Lavrov: The developments on the Korean Peninsula and around it are a cause for concern because they imply a dangerous military escalation near our borders in the Far East. North Korea, which shares a common border with Russia, has been working consistently to build up its nuclear missile potential and regularly conducts missile launches and nuclear tests, against which we protest categorically. As a permanent member of the UN Security Council, Russia has supported several resolutions condemning North Korea's dangerous military activities and has called for adopting UN sanctions to urge Pyongyang to abandon its nuclear weapons programme. At the same time, we believe that these restrictions must not affect the North Korean people.
However, North Korea is not the only country in Northeast Asia increasing its military activities. For example, the United States and South Korea are conducting a huge military exercise, which includes naval deployment and simulates the use of the latest weapons, including strategic weapons, to repel a potential attack by North Korea. The United States also has longer-term plans, some of which are being implemented. I am referring to the ongoing deployment of a THAAD battery in South Korea.
They tell us that the US anti-missiles will be targeted exclusively against North Korean missiles. But when the issue concerns weapons, including parts of a global strategic system such as BMD, we can't just talk about intentions; we must talk in terms of potential. The potential of the US anti-missile complex, which includes the THAAD systems, is definitely of concern to our strategic forces and is having a negative effect on the security of not just Russia but also China and other countries. This is why we have been acting against the Pentagon's dangerous plans jointly with our Chinese partners.
There is only one solution to these spiralling tensions: the parties concerned, primarily the United States and North Korea, must end or at least suspend the demonstration of military might and launch talks to coordinate fundamental issues, including the principles of non-aggression and no first use or threat of first use of military force. This alone can pave the way to a comprehensive settlement of the situation in the region, including its nuclear missile components. There is no alternative to this. For our part, we will continue working towards this solution.
Question: Russia has been accused of violating the INF Treaty, which was adopted to reduce military risks in Europe. Has it really violated the treaty?
Sergey Lavrov: Russian authorities have more than once confirmed our commitment to the INF Treaty. We have not violated it. The United States claims that we have, but it has not provided any verifiable facts of such violations.
We have urged Washington again and again to abandon its megaphone diplomacy and instead to speak to the point in order to settle each other's concerns regarding the INF Treaty and resolve potentially arguable issues. Moreover, we have very serious questions for the United States regarding the liberties it has taken with regard to the treaty. I am referring to the US programmes for creating targets for missile defence tests with similar characteristics to INF Treaty-prohibited intermediate-range missiles, armed drones that are equivalent to ground-launched intermediate-range missiles and missile launchers for ground-based BMD systems that can also be used to launch cruise missiles.
However, our American partners refuse to discuss these embarrassing issues. They prefer to talk about mythical Russian violations without producing any proof of these allegations. This strategy was used to float allegations about weapons of mass destruction in Iraq.
Question: What kind of relationship do we have with America? Is it warm and friendly, or cold, hostile and competitive?
The treaty to sell Alaska to the United States was signed in Washington 150 years ago on March 30, 1867. Do you mark this date in any way?
Mr Minister, President Trump stated in his election programme that he will make America rich. So, should we expect that his relations with other countries, including ours, will be predominantly mercantile in nature? Are your department and our government getting ready to make this relationship mutually beneficial? Will Donald Trump manage to overcome the negative attitude towards our country?
Sergey Lavrov: Unfortunately, in recent years, Russia-US relations have worsened significantly: the previous US administration deliberately destroyed the decades-old foundation for cooperation, took various unfriendly steps against our country and imposed new sanctions.
As President Vladimir Putin mentioned on several occasions, it was not our choice. We have always been interested in normal interaction with the United States. We proposed looking together for solutions to the problems of the modern world, and joining efforts in order to confront dangerous challenges and threats, such as, for example, international terrorism. Today, we are open to working with the administration of President Trump on improving our relations. However, this will be achieved only if Washington actually takes into account our national interests and perceives Russia as an equal partner.
In addition to the 150th anniversary of the Alaska Purchase Treaty, this year will mark a number of memorable dates in our bilateral relations with the United States, such as, the 210th anniversary of establishing diplomatic relations; the 200th anniversary of the arrival of a Russian squadron in Hawaii; the 80th anniversary of the legendary flight of the crew led by Valery Chkalov across the North Pole to the city of Vancouver in the United States. Of course, the Americans and us, we are planning to hold ceremonies, academic conferences and other events to commemorate these events.
In this regard, I'd be remiss not to mention a steady increase in the interest shown by the citizens of our countries in the shared pages of our history. Many public organisations put forward interesting initiatives aimed at strengthening our humanitarian ties and improving mutual understa nding between our nations. For our part, we support them. We hope that the interdepartmental working group for preserving the Russian historical and cultural heritage in the United States created under the Russian Foreign Ministry in February will play a useful role in this regard.
With regard to the sale of Alaska under the Treaty of 1867, the upcoming anniversary can, of course, evoke different emotions. However, this is a good occasion to recall the contribution that the Russian people made to developing the American continent and the spiritual life of the indigenous population of Alaska, and spreading Orthodox Christianity. Such bright pages of history remain important elements of the Russian historical heritage in America and powerful factors that promote the rapprochement of our societies. This is what we plan to celebrate.
Donald Trump ran his campaign under the slogan Make America Great Again. We do not and cannot object to this, provided that achieving this goal does not imply causing damage to other countries.
I am convinced that a constructive dialogue on any bilateral or international issues is possible between Russia and the United States, if it builds on the spirit of equality, mutual benefit, and true respect and consideration of each other's interests, without attempts to blackmail or impose one's will. Only on this basis can we improve the atmosphere and the quality of our bilateral relations, and bring them back to the trajectory of progressive development. Achieving that won't be easy. However, as President Putin said, we are ready to do our part.