Reply by Foreign Ministry Spokesperson Maria Zakharova to a question from Interfax on the upcoming Russia-NATO Council meeting
April 19, 2016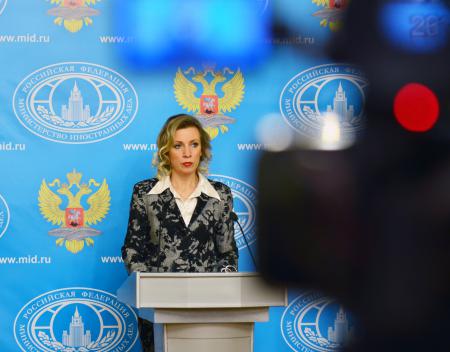 Question: NATO, which suspended cooperation with Russia in all areas on April 1, 2014, has proposed holding a Russia-NATO Council meeting now that the bloc has problems it needs to address.. Will you comment on the agenda of the upcoming meeting and Russia's expectations regarding its outcome?
Maria Zakharova: The Russia-NATO Council will meet at the level of ambassadors in Brussels on April 20. It will be the first such meeting in a long time due to NATO's decision to suspend relations with Russia.
The resumption of the Council's meetings has been proposed by NATO countries. Initially, the meeting participants planned to blame Russia for the situation in Ukraine and to discuss the allegedly dangerous Russian military activities.
Russia expressed its dissatisfaction with this agenda. We intend to express our concern over the bloc's open policy of military and political deterrence of Russia and the continued eastward movement of its military infrastructure, which we see as contradicting the spirit of the 1997 Russia-NATO Founding Act. Despite the resistance of NATO countries, we also insisted that the agenda include discussions of such crucial issues as counterterrorism and the situation in Afghanistan.
As for the situation in Ukraine, we have agreed to discuss this issue in order to raise fundamental questions regarding NATO assistance to the anti-constitutional coup in Kiev in February 2014, the bloc's attitude toward the aggressive elements of nationalism and neo-Nazism, the disproportionate use of military force against civilians both in Donbass and other regions of Ukraine, and the use of NATO instructors to train Ukrainian security forces in waging a war against their own people.
We hope the upcoming Russia-NATO Council meeting will become a venue for a truly honest, equal and fundamental discussion of vital security issues.