Press release on Foreign Minister Sergey Lavrov's telephone conversation with US Secretary of State John Kerry
February 21, 2016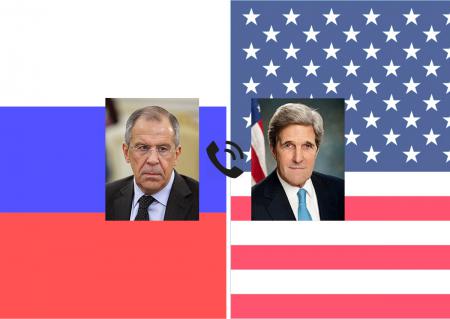 Russian Foreign Minister Sergey Lavrov had a telephone conversation with US Secretary of State John Kerry on February 21. The two officials, as co-chairs of the International Syria Support Group (ISSG), and in accordance with its decisions of February 12, continued to agree on modalities and conditions for a cessation of hostilities in Syria, except for operations against organisations which have been designated as terrorist groups by the UN Security Council.
Agreement on the main part of the aforementioned modalities is close to completion. Cooperation between Russia and the United States via foreign and military agencies will be stipulated as part of further work.
The developed proposals and parameters of a cease-fire will be submitted for consideration of the Russian and US Presidents.