Press release on Foreign Minister Sergey Lavrov's telephone conversation with US Secretary of State John Kerry
February 20, 2016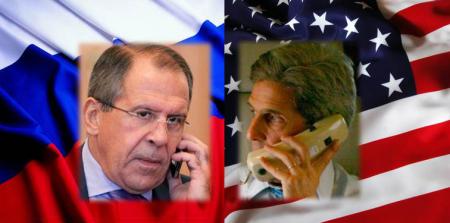 Russian Foreign Minister Sergey Lavrov had a telephone conversation with US Secretary of State John Kerry on February 20.
They discussed issues of current practical cooperation between Russia and the United States as co-chairs of the International Syria Support Group in implementing its February 12 resolutions adopted in Munich on mitigating the humanitarian situation and agreeing upon modalities for a cessation of hostilities in Syria, with the exception of the fight against terrorist groups. It was confirmed that refining mechanisms to accomplish these tasks would require adjustments to coordination in the military field. Progress on humanitarian relief deliveries to besieged areas in Syria was noted. Sergey Lavrov also stressed that provocative actions by Turkey violating the territorial integrity of the Syrian Arab Republic are impermissible.
The officials also discussed other relevant international issues and bilateral cooperation.