Press release on Foreign Minister Sergey Lavrov's telephone conversation with US Secretary of State Rex Tillerson
September 17, 2017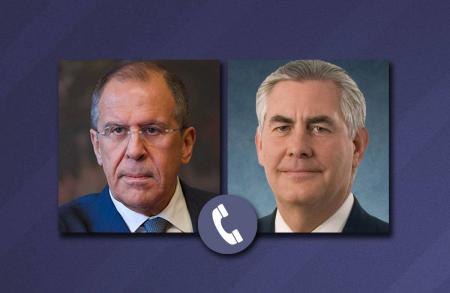 On September 16, Foreign Minister Sergey Lavrov had a telephone conversation with US Secretary of State Rex Tillerson at the initiative of the US side.
The ministers discussed progress towards a settlement of the Syrian conflict, including counterterrorism operations on the ground, the implementation of the decisions taken at the international meeting in Astana on September 14−15, as well as preparations for the next round of political talks on Syria in Geneva.
They also pointed out the need for redoubling efforts to implement the Minsk Package of agreements to settle the crisis in southeastern Ukraine.