Press release on Foreign Minister Sergey Lavrov's telephone conversation with US Secretary of State Rex Tillerson
February 21, 2017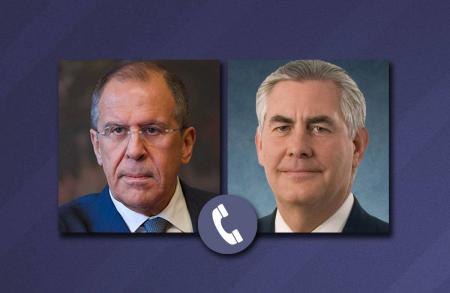 On February 21, Foreign Minister Sergey Lavrov spoke by phone with US Secretary of State Rex Tillerson at the initiative of the US side.
Speaking on behalf of the US authorities, Mr Tillerson expressed deep condolences on the untimely death of Russia's Permanent Representative to the United Nations Vitaly Churkin, whom many Americans knew very well.
The officials also exchanged opinions on current international and bilateral issues.