Press release on Foreign Minister Sergey Lavrov's telephone conversation with US Secretary of State John Kerry
November 14, 2016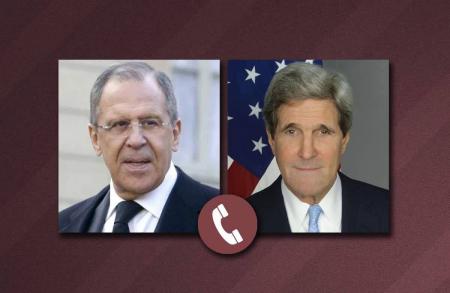 On November 14, Foreign Minister Sergey Lavrov spoke with US Secretary of State John Kerry during a phone call initiated by the US.
While discussing the situation in Syria, Mr Lavrov mentioned that the illegal armed groups in eastern Aleppo and the so-called local council there are refusing to cooperate in the settlement of the crisis. Mr Lavrov emphasised that the Russian Aerospace Forces and the Syrian Air Force have not performed flights in the area for four weeks, while Washington has yet to achieve the separation of the
"moderate opposition" from terrorist groups despite the commitment undertaken to do so within seven days of suspending flights. The sides agreed to continue bilateral expert consultations to look for ways to resolve the situation.
Minister Lavrov also expressed indignation over the refusal to issue a US visa to FIDE President Kirsan Ilyumzhinov, which prevents the latter from attending the title match of the World Chess Championship 2016 in New York City.