Press release on Foreign Minister Sergey Lavrov's telephone conversation with US Secretary of State John Kerry
September 17, 2016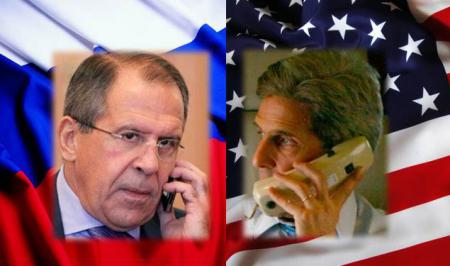 On September 17, Foreign Minister Sergey Lavrov had a telephone conversation with US Secretary of State John Kerry, at the latter's request.
The parties discussed fulfillment of the September 9 Russia-US arrangement that provides for strengthening the ceasefire regime in Syria, humanitarian aid delivery to civilians and the cooperative fight against terrorists.
Sergey Lavrov said that, as a result of Russia's efforts, and not without hard work, some issues are being resolved in relation to cooperation between the Syrian officials and the UN regarding humanitarian aid access. He called for a similar effort from the US to influence the militants.
In view of Washington's continuing allegations of ceasefire violations by Syrian government forces, the Foreign Minister insisted that the US do more than make allegations but ensure the complete involvement of the US military in the ceasefire oversight and violation response framework established back in February and March.
Sergey Lavrov drew the Secretary of State's attention to the refusal of several illegal armed groups to participate in the ceasefire and reminded him of Washington's documented commitment to separate the moderate opposition from the terrorist groups who are continuing military activity, or force them into the ceasefire. Until now, the opposite has been happening. The terrorists are mixing with the militant groups that the US consider participants in the ceasefire, in order to be protected by the ceasefire regime.
The Russian Foreign Minister once again strongly suggested that the Russia-US arrangement regarding the Syrian resolution be publicised to prevent any ambiguous interpretation of the actual status of their fulfillment by the international community.