Press release on Foreign Minister Sergey Lavrov's telephone conversation with US Secretary of State John Kerry
September 14, 2016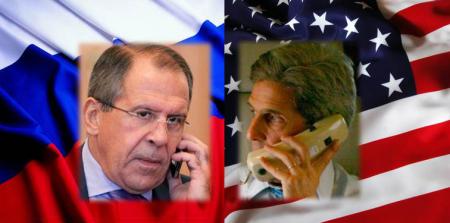 On September 14, the United States initiated a phone call between Foreign Minister Sergey Lavrov and US Secretary of State John Kerry.
The officials discussed progress under the Russian-US agreement of September 9 to strengthen the ceasefire in Syria, ensure humanitarian access and jointly combat terrorists from Jabhat al-Nusra and ISIS. Sergey Lavrov stressed the importance of rapidly following through on the US promise that moderate opposition forces backed by the US would disassociate themselves from Jabhat al-Nusra and other groups that have effectively merged with this branch of al-Qaeda.
They also addressed other pressing international issues, including the importance of implementing the Minsk Package of Measures to achieve a settlement of the Ukraine crisis and ensuring security in Northeast Asia, as well as issues concerning preparations for the 71st session of the UN General Assembly and certain aspects of the bilateral relationship.