Press release on Foreign Minister Sergey Lavrov's telephone conversation with US Secretary of State John Kerry
August 5, 2016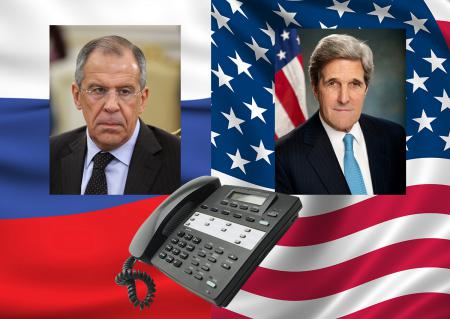 On August 5, Russian Foreign Minister Sergey Lavrov spoke over the phone with US Secretary of State John Kerry at the latter's request.
They discussed practical steps that Russia and the US, as co-chairs of the International Syria Support Group, should take to promote the implementation of the UN Security Council's resolutions on Syria in line with the agreements reached during Mr Kerry's visit to Moscow on July 14-15, 2016.
The Russian side emphasised the need to step up efforts to fight terrorist and other extremist groups operating more and more brazenly, which inflicts new civilian casualties, including from poisonous chemical substances used by militants.