Press release on Foreign Minister Sergey Lavrov's telephone conversation with US Secretary of State John Kerry
June 21, 2016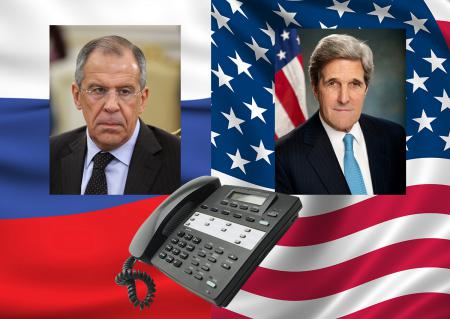 On June 21, Foreign Minister Sergey Lavrov had a telephone conversation with US Secretary of State John Kerry, at the initiative of the American side.
The ministers focused on settling the conflict in Syria, including consolidation of the ceasefire regime, and simultaneously waging an uncompromising fight against terrorists. Mr Lavrov again focused on the inadmissibility of pandering to the terrorist group Jabhat al-Nusra, which is sheltering itself behind units of the US-oriented opposition, and is even closely cooperating with them.
The ministers also reviewed the prospects for resuming intra-Syrian talks in Geneva. To achieve this, the government opponents should abandon the vicious practice of advancing pre-conditions, which contradicts UN Security Council resolutions.