Press release on Foreign Minister Sergey Lavrov's telephone conversation with US Secretary of State John Kerry
May 23, 2016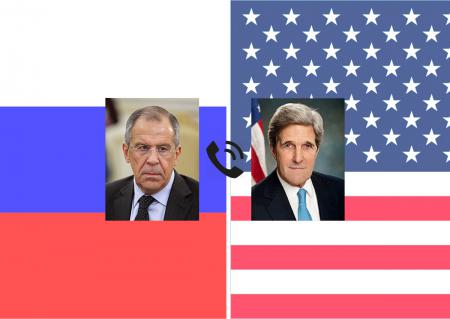 On May 23, Foreign Minister Sergey Lavrov spoke by phone with US Secretary of State John Kerry at the Secretary's initiative.
The focus of the conversation was Syria, including Russia's proposals to conduct joint operations against terrorist groups active in the country, as well as other illegal armed groups that refused to join the ceasefire, and to stem the flow of militants and arms across the Turkish border with Syria. Mr Lavrov noted the urgent need for action on Washington's promise that the US-backed Syrian opposition forces will disassociate from the terrorist group Jabhat al-Nusra, which is not part of the ceasefire.
They also discussed opportunities for accelerating the international community's efforts to facilitate a Palestinian-Israeli settlement.