Press release on Foreign Minister Sergey Lavrov's telephone conversation with US Secretary of State John Kerry
May 19, 2016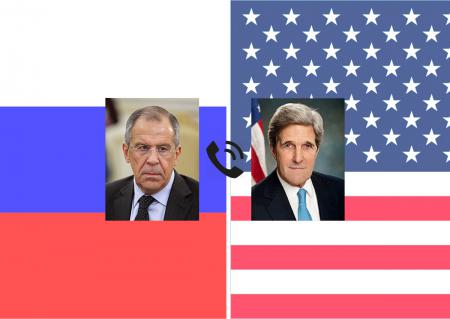 On May 19, Foreign Minister Sergey Lavrov spoke by telephone with US Secretary of State John Kerry.
Continuing the discussion which began the day before at the meeting of the International Syria Support Group, co-chaired by Russia and the United States, the high ranking officials focused on the conflict in Syria, including coordinating the cessation of hostilities, with the exception of the fight against terrorist groups, They agreed that the Russian and US militaries would use their coordination mechanisms to develop specific measures to more efficiently draw a line between the supporters and the opponents of the truce, and would also consider steps to cut off the supply lines from abroad to terrorists operating in Syria.
They also discussed other current issues on the global agenda, including moves that could be made by the international community to promote positive dynamics in the Palestinian-Israeli settlement process.