Press release on Foreign Minister Sergey Lavrov's telephone conversation with US Secretary of State John Kerry
April 15, 2016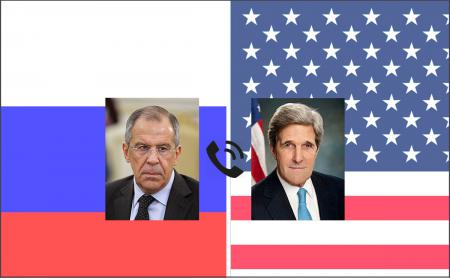 On April 15, Foreign Minister Sergey Lavrov spoke by telephone with US Secretary of State John Kerry at the latter's initiative.
The parties focused on the issues of resolving the Syrian crisis. The two ministers reaffirmed their resolve to support the ceasefire established due to consolidated efforts in Syria, except counterterrorism efforts, and to provide access of humanitarian aid to civilians in the blocked regions. They called on the opposing parties to refrain from steps that contradict this agreement and to help facilitate the humanitarian situation.
The officials also discussed other current global issues, including the Donbass and Nagorno-Karabakh conflicts.
In discussing the incident in which Russian aircraft flew close to the USS Donald Cook missile destroyer, Sergey Lavrov said that the Defence Ministry has already provided a comprehensive explanation on the incident.