Press release on Foreign Minister Sergey Lavrov's telephone conversation with US Secretary of State John Kerry
April 1, 2016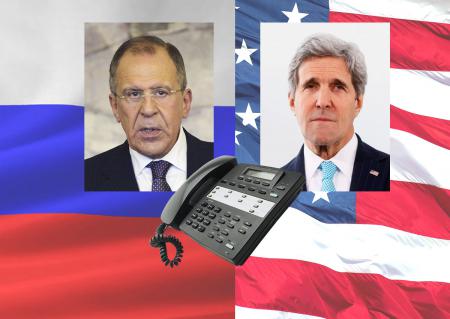 On April 1, Foreign Minister Sergey Lavrov had a telephone conversation with US Secretary of State John Kerry at the latter's initiative.
Following their March 24 talks in Moscow, the Minister and the State Secretary compared their notes on conflict resolution in Syria. The parties continued discussing the necessary actions to reinforce the ceasefire in the country, expand access for humanitarian aid and successfully stand up to terrorism, where Russia-US military cooperation plays a key role. Both sides confirmed their intention to further support UN-backed talks involving the Syrian Government and the entire opposition, during which the Syrians must determine the future of their state.
Once again, Sergey Lavrov drew his counterpart's attention to the fact that the Turkish-Syrian border remains porous and, according to Russia's data, is extensively used for the transfer of militants via Turkey to Syria. Russia pressed for the need to close this border, a move that would require immediate coordination of measures, including via the UNSC.
The parties discussed a number of other international issues, including the Minsk Agreements for the settlement of the Ukrainian crisis, as well as some topical issues on the bilateral agenda.