Press release on Foreign Minister Sergey Lavrov's telephone conversation with US Secretary of State John Kerry
March 6, 2016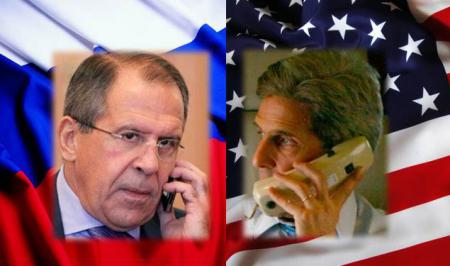 On March 6, Foreign Minister Sergey Lavrov spoke over the telephone with US Secretary of State John Kerry at the initiative of the US side.
The officials, who are also co-chairs of the International Syria Support Group (ISSG), agreed to continue promoting the work of the ISSG humanitarian and ceasefire task forces through their representatives in Geneva. They also expressed satisfaction with the progress in the implementation of the ceasefire plan in Syria, which has generally been observed and has resulted in a dramatic decrease in the level of violence.
They also highlighted the need to prevent any delays in the launch of the intra-Syrian talks under the auspices of the UN Secretary-General's Special Envoy for Syria, Mr Staffan de Mistura. In this context, Mr Lavrov pointed out that in keeping with UN Security Council Resolution 2254, which approved the agenda for the intra-Syrian talks, it is of crucial importance to ensure the participation of delegations of the Syrian government and a broad range of opposition forces, including the Syrian Kurds.
The diplomats also noted considerable improvement in the issue of humanitarian access to besieged areas in Syria. However, Mr Lavrov added that the delivery of UN humanitarian aid to the Shia majority areas of Fouah and Kafrayah had not been ensured so far.
The Russian Foreign Minister and the US Secretary of State also discussed the ongoing conflict in Yemen and expressed concern about the humanitarian implications. They agreed to continue their cooperation with all the concerned parties and with the UN Secretary-General's Special Envoy for Yemen, Mr Ismail Ould Cheikh Ahmed, in the search for a peaceful settlement through a political dialogue.
They also discussed the schedule for upcoming contacts in the near term.