Press release on Foreign Minister Sergey Lavrov's telephone conversation with US Secretary of State John Kerry
March 4, 2016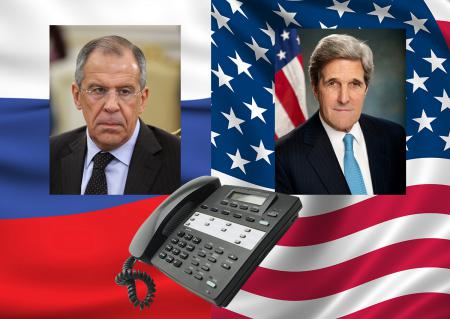 On March 4, Foreign Minister Sergey Lavrov held a telephone conversation with US Secretary of State John Kerry at the latter's initiative.
They discussed the implementation of the Russian-US initiative on the cessation of hostilities in Syria, with the exception of the fight against terrorists, and UN Security Council Resolution 2268 in support of this, and confirmed continued close cooperation between the two countries' militaries, as approved by the Russian and US presidents. They also called for an early start to the UN-sponsored talks in Geneva between the Government of the Syrian Arab Republic and all the representatives of the opposition, whereby Syrians themselves should decide the future of their country. It was agreed to actively promote progress on all aspects of a Syrian settlement via the International Syria Support Group co-chaired by Russia, the US and the UN.
The two officials also exchanged views on the situation in Yemen. It was decided to step up joint efforts to achieve a peaceful settlement of the Yemeni crisis and in support of UN actions.
Sergey Lavrov informed John Kerry about the main results of the Normandy format ministerial meeting on a Ukrainian settlement, held in Paris recently. They also discussed other issues of mutual interest.