Press release on Foreign Minister Sergey Lavrov's telephone conversation with US Secretary of State John Kerry
March 2, 2016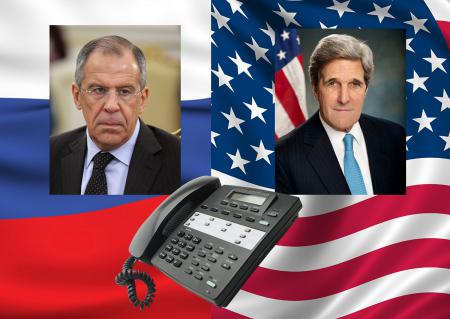 On March 1, Foreign Minister Sergey Lavrov spoke over the telephone with US Secretary of State John Kerry at the initiative of the US side.
The top Russian and American diplomats focused on the implementation of the Russian-US initiative on the cessation of hostilities in Syria and related decisions of the UN Security Council. They reaffirmed the vital importance of coordinating their steps, primarily military ones, to strengthen the ceasefire regime, with which the Syrian government army and the armed opposition groups that are not connected with terrorist organisations have pledged to comply. They also expressed support for UN efforts to resume the Geneva talks on a political settlement of the conflict between the Syrian Government and the patriotic opposition.
Mr Lavrov and Mr Kerry confirmed their commitment to facilitate humanitarian access to besieged Syrian regions for international organisations.
They also discussed the finalisation of a UN Security Council resolution on possible measures regarding North Korea and its destabilising nuclear missile programme.
The two officials also talked about the implementation of the Minsk Agreements on the settlement of the Ukrainian crisis and other current issues on the international and bilateral agendas.