Press release on Foreign Minister Sergey Lavrov's telephone conversation with US Secretary of State John Kerry
27 февраля 2016 г.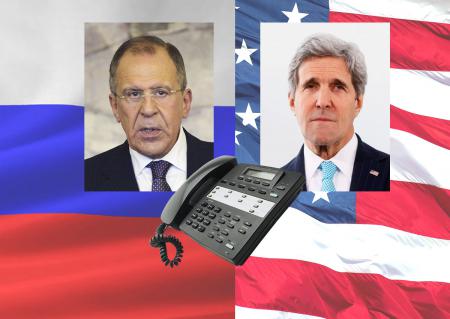 On February 27, Russian Foreign Minister Sergey Lavrov spoke by telephone with US Secretary of State John Kerry, at the latter's initiative.
The foreign policy heads welcomed the commencement of the cease-fire in Syria and continued to discuss the various modules of its implementation, including further Russian-US military coordination on a regular basis. The parties also discussed the possibility of resuming the Syrian talks in the interests of a political settlement of the conflict with the assistance of the International Syria Support Group. Mr Lavrov and Mr Kerry reaffirmed the need for close cooperation between Russia and the US as co-chairs of the International Syria Support Group.
The officials focused on the development of the new UN Security Council resolution in response to Pyongyang's nuclear and ballistic missile activities, which are in violation of existing UN Security Council resolutions. Mr Lavrov noted that the global community's response should be tough and concentrate on blocking the access to supply chains that support North Korea's nuclear and ballistic missile programmes. However, it is necessary to take the complex humanitarian situation in the country into account and to avoid aggravating Pyongyang's legitimate cooperation with its foreign partners in civil industries.
The parties also addressed various issues on the bilateral agenda.