Press release on Foreign Minister Sergey Lavrov's telephone conversation with US Secretary of State John Kerry
February 24, 2016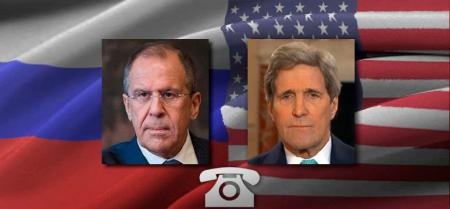 On February 24, Foreign Minister Sergey Lavrov spoke over the telephone with US Secretary of State John Kerry on the initiative of the US side.
Following instructions from Russian President Vladimir Putin and US President Barack Obama, who approved a joint statement on the cessation of hostilities in Syria on February 22, which does not apply to the fight against terrorist groups, the heads of the two countries' foreign ministries continued to discuss the modalities of this process, which can only be implemented through close coordination between our countries, including the militaries.
Mr Lavrov and Mr Kerry discussed the need for an early resumption of intra-Syrian talks on a political settlement of the conflict and interaction within the International Syria Support Group and UN Security Council.
They also exchanged opinions on some issues on the bilateral agenda.