Press release on Deputy Foreign Minister Mikhail Bogdanov's meeting with US Ambassador to Russia John F. Tefft
September 13, 2016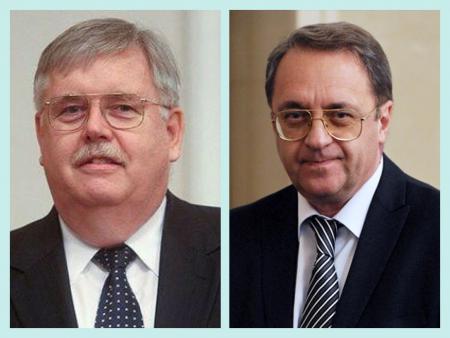 On September 13, Deputy Foreign Minister and Special Presidential Representative for the Middle East and Africa Mikhail Bogdanov met with US Ambassador to Russia John F. Tefft at the latter's request.
They discussed progress toward a settlement of the Syria conflict, including in the context of US-Russian agreements – which entered into force on September 12, 2016 – to strengthen the cessation of hostilities, address humanitarian challenges and launch an inclusive political process in that country.
Ongoing developments in Yemen and Libya, as well as the Middle East peace process, were also discussed.




