'Poisoning' of two American diplomatic officers - from regular briefing by Maria Zakharova
October 6, 2016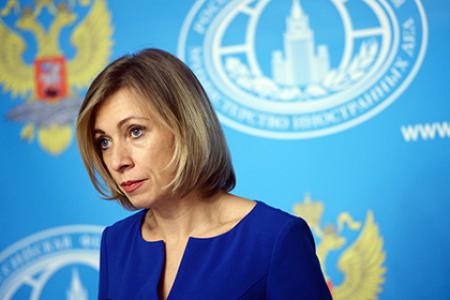 Question: US officials have asserted that two US diplomats were drugged in St Petersburg last year, claiming that was part of a campaign to ratchet up pressure, among others, on US diplomatic personnel. Did Russian officials slip drugs to two US diplomats?
Maria Zakharova: Presumably, you have not been in Russia for very long. This story is now making a second round, so to speak. Reports saying that US diplomats were exposed to pressure in Russia came four or five months ago. Now they are coming again – the same references, sources and leaks. This information was used before. I did not know that media outlets casting themselves as respectable can publish information that was already published, passing it off as "breaking news." This is precisely what is happening now. I would not like to say this, but this news has not only already been "chewed" but also "digested." There is no getting away from this. Apparently, journalists have no qualms about that.
Regarding your question of whether Russian officials poisoned US diplomats, I can say that Russian officials did not poison US diplomats. I really don't know whether you were serious when asking this question, but I can say that when these reports came in, we tried to find out to what medical institutions the "victims" went. A probe revealed that at that time no Americans had sought treatment at any medical institutions. Whether they were treated at home, how or with what results, the US side is also silent about that. So these leaks and planted stories are the only sources regarding the "victims." Their fate and names are unknown. I hope all is well with them.
Source: Foreign Ministry of Russia