New unfriendly steps taken by the US - from regular briefing by Maria Zakharova
October 13, 2016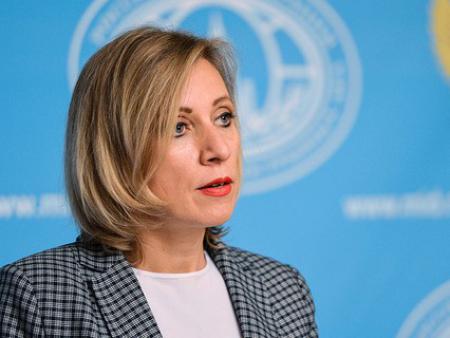 I'd like to comment on what is happening in Russian-American relations. It pains me to do so as there is no good news.
We regret to see Washington continue to aggravate Russian-American relations. We hear threats, nearly on a daily basis, to expand the sanctions and also appeals to the international community to follow suit. Washington has made no secret of the fact that the sanctions policy is primarily to undermine the Russian economy. The Pentagon has been building up its military presence along Russian borders. Inside the US, as you know and hear every day, Russophobic propaganda from some of the very top officials is totally off the charts.
It is more undisguised lies than propaganda (propaganda is a very general term). What we hear daily are complete lies, for example, about Russian hackers who nobody has seen but who everybody already knows in absentia. The average person in America is made to believe that Russia is an adversary.
We are now at a point where American representatives in the International Monetary Fund, the World Bank and other international financial institutions have been instructed to block funding for any programmes connected with Russia. They have been tacitly doing this for a while, but now they are receiving straightforward instructions. The White House is trying to use any leverage to pressure Russia and is doing it with painful pleasure, not as if it was forced to do so but in a ceremonial way (which is particularly surprising). We have a clear notion that all of these measures are dictated by the American domestic developments ahead of the elections.
We have the increasing feeling that the outgoing US administration has been pursuing a "scorched earth policy" in bilateral relations. This is a dangerous policy that could have detrimental consequences for international stability and is unlikely to bring any positive change. In any case, nobody should be under the illusion that Russia can be pressured – be it the current American leadership or the incoming administration. Hopefully, the new administration will prove to be smarter than its predecessor.
Source: Foreign Ministry of Russia