Mistaken US air strikes in Afghanistan - from regular briefing by Maria Zakharova
September 29, 2016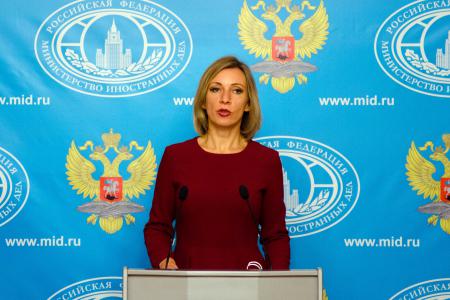 We are increasingly alarmed by the growing number of civilian casualties in Afghanistan due to regular mistaken US air strikes. Thirteen civilians were killed in yesterday's anti-terror operation in the Nangarhar province.
Of particular concern is the September 19 incident in the Afghan province of Uruzgan, when US drones carried out two strikes at a unit of the Afghan national security forces, killing 8 and wounding over 20 Afghan policemen. In this context we cannot but recall the recent case of US air strikes on the Syrian army in Deir ez-Zor. Considering that they hit military and law enforcement in this or that country, there is always the urge to ask our Washington colleagues who they are working for.
It is noteworthy that the air strike was conducted in violation of the plan – previously agreed on by Afghanistan's Interior Ministry and commanders of the US contingent in that country – for an anti-terror operation against militants belonging to the Taliban Movement (TM), which, judging by the available information, never implied any air support from the USA. As a result, the operation failed and the Taliban unit managed to escape.
In Syria, people fighting ISIS were killed by mistake, and in Afghanistan people hunting down Taliban militants were killed by mistake. Seems like everything happens by mistake.
The US reaction to the accident is also very telling. Washington once again fell back on well-worn methods of distorting reality and claimed the killed police were rebel field commanders.
For our part, we strongly condemn the US Air Force strikes in Uruzgan and Nangarhar provinces. Of course, a thorough investigation should result in the punishment of those responsible. We convey our condolences to the victims' families and wish a speedy recovery to the wounded.
Source: Foreign Ministry of Russia