Foreign Ministry Spokesperson Maria Zakharova answers media question regarding US Secretary of Defence Ashton Carter's remarks
March 10,2016.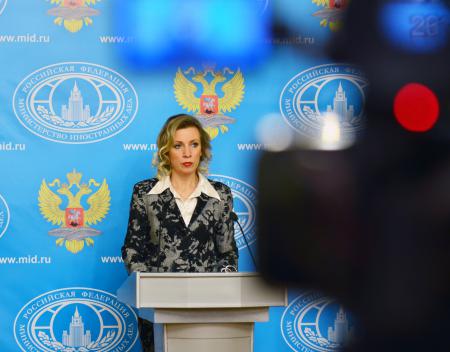 Question: Recently, US Secretary of Defence Ashton Carter has repeatedly commented on the need to keep up the pressure on Russia and ensure Russia's containment in Europe. Could you comment on these remarks?
Maria Zakharova: Such remarks have become the US military establishment's calling card. US Secretary of Defence Ashton Carter calls for the containment of Russia and pressure on Russia and talks about "Russian aggression" almost every day.
This kind of approach, built on the logic of unjustified criticism of Russia, and these constant and groundless attempts to cast us as an enemy are absolutely unacceptable. We believe that it is impermissible when this is stated by the head of the US Department of Defence with whose representatives we are working hard to ensure the ceasefire in Syria.