Foreign Minister Sergey Lavrov's telephone conversation with US Secretary of State Rex Tillerson
August 30, 2017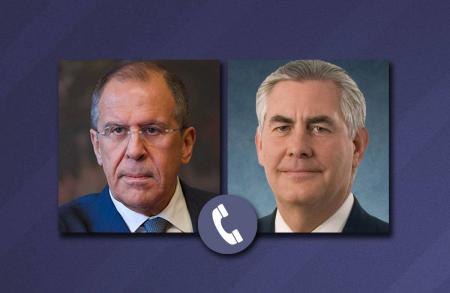 On August 30, Foreign Minister Sergey Lavrov spoke by phone with US Secretary of State Rex Tillerson at the US initiative.
The focus was on the North Korean missile launch that took place the day before. The sides stated that this step was yet another gross violation by Pyongyang of a number of UN Security Council resolutions. In this context, Sergey Lavrov once again emphasised that there is no alternative to the search for political and diplomatic ways of overcoming tensions on the Korean Peninsula and the need to refrain from any steps of military nature fraught with unpredictable consequences. At the same time, he underscored that Russia regarded any further strengthening of the sanctions pressure on the DPRK as counterproductive and dangerous.
Certain other issues on the international agenda were discussed, including prospects for conflict settlement in Syria and the situation in the Persian Gulf.