Foreign Minister Sergey Lavrov's telephone conversation with US Secretary of State John Kerry
September 30, 2016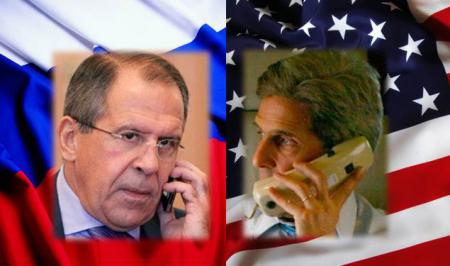 On September 30, Foreign Minister Sergey Lavrov spoke over the phone with US Secretary of State John Kerry. The call was initiated by the US.
The officials addressed the situation in Syria. In response to Mr Kerry's call to halt the counterterrorism operation in Aleppo in order to resume the ceasefire, Mr Lavrov recalled that the ceasefire, established under Russian-US agreements on September 12, has been repeatedly violated by militants entrenched in the eastern part of the city, who are controlled by Jabhat al-Nusra. They are preventing the delivery of humanitarian aid and threatening attacks on UN convoys.
It was underscored that the numerous "periods of silence," which were declared in the past for two or three days, were used by al-Nusra to regroup. This is why, a week ago, Russia urged the United States, as a necessary first step, to finally fulfil the obligation that Washington assumed back in February this year to separate the "moderate" Syrian opposition from terrorist groups, which has not been done over the past seven months. Inaction on this pressing issue has allowed Jabhat al-Nusra to take cover behind other armed opposition groups with which Washington collaborates, although in reality many of them have not accepted the Russian-US ceasefire agreements and have effectively merged with terrorists.
Nevertheless, the Russian side reaffirmed its readiness to continue considering additional opportunities to work with its US partners to normalise the situation in Aleppo. It also reiterated the proposal that the opposition be forced to stop sabotaging UN Security Council resolutions on holding intra-Syrian talks without any preconditions.
Mr Lavrov stressed that Russia remains open to dialogue with the United States on all key issues related to reaching a settlement in Syria.
Source: Foreign Ministry of Russia