Foreign Minister Sergey Lavrov's replies to questions from Interfax news agency
December 27, 2016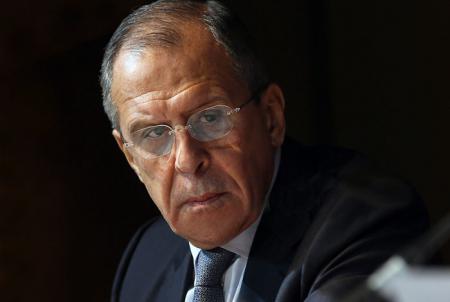 Question: The outlines of President-elect Donald Trump's team are becoming clear. Are there grounds to believe, including based on contact with Donald Trump's representatives, that the new US administration will implement part of the election promises regarding Russia and that differences on Syria, Ukraine and bilateral issues will be smoothed over?
Sergey Lavrov: We welcome President-elect Donald Trump's stated willingness to resume a normal dialogue with Russia. As President Putin has repeatedly said, Russia is "prepared to go down our part of that road" to return bilateral relations to a stable trajectory. I would like to say that we are not to blame for the recent deterioration of our relations, which happened because of Washington's deliberate actions. Russia has always been open to predictable cooperation with the United States based on the principles of equality, mutual respect and due consideration for each other's priorities.
At the same time, we understand that it will take hard work to remedy the damage done to our relations under the Obama administration. It would be premature to talk about the kind of relations on specific issues we may have with the Republican administration. Anyway, we must wait until Donald Trump is inaugurated on January 20, and until his candidates for the heads of departments responsible for national security and foreign affairs assume office. We will be able to make forecasts after we establish official contact with the new US administration and assess its first actions.
We hope to be able to develop a pragmatic dialogue. We should begin by resuming interdepartmental ties, which have been curtailed almost completely. We had a Bilateral Presidential Commission, which showed good results and included 21 working groups on a broad range of cooperation issues, but Washington suspended it in March 2014.
If the United States shows a willingness to resume constructive cooperation, we will definitely not just surge ahead on bilateral issues but will also make a weighty joint contribution to settling acute global and regional problems, including the Syrian and Ukrainian crises. The conditions for this exist. Our concerted efforts are especially necessary in the fight against international terrorism and extremism.
We could also implement joint mutually beneficial trade, investment, innovation and technology initiatives. It is indicative that American companies have not left the Russian market despite the White House's sanctions and pressure. They regard the Russian market as profitable and attractive. There is great cooperation potential in our cultural and humanitarian exchanges and citizen contacts.
As I have said, effective cooperation between Russia and the United States is possible, but only after Washington stops using deterrence tools and blackmail and ceases its attempts to force its will on us. The ball is in the US court now.