Foreign Minister Sergey Lavrov's answers to media questions on the sidelines of the World Energy Congress
October 10, 2016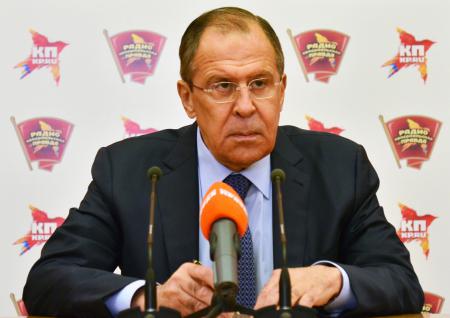 Question: There is a lot of talk about Russia and the United States heading for a new crisis. Some describe it as a new Cuban Missile Crisis. What can you say about this?
Sergey Lavrov: I have said everything in my interview with Channel One. Watch that interview.
Question: Has anything changed since then?
Sergey Lavrov: I do not have to repeat myself if you do not watch Channel One. I have said everything on this issue there.
Question: Even Rossiya Segodnya Director General Dmitry Kiselev has said that we are on the verge of a new war.
Sergey Lavrov: I answer for what I say, and I said it yesterday.
Question: The French say that Russia could be punished for the alleged crimes in Syria. How can this be done? Are we ready for this?
Sergey Lavrov: We have answered these questions at a meeting of the UN Security Council, when the French resolution was not adopted. They also blackballed our resolution in support of the UN Special Envoy for Syria Staffan de Mistura's initiative. That resolution said everything there is to say: what the causes of this crisis are, who created ISIS, who had created al-Qaeda in Syria and who is reviving its branch there now. We said everything.
Question: Do we believe that they will fail, and that their legal action, if they initiate it, will fail?
Sergey Lavrov: I have seen no lawsuits, and I am not going to read coffee grounds.
Question: Is it correct that a special communication channel set up to prevent air accidents is the only Russian-US communication instrument in Syria?
Sergey Lavrov: If you heard the same thing I did when they made the announcement, you should know that they said this communication channel to prevent air accidents will be preserved. This was announced publically, so I don't know why you are asking this question.
Question: Is it correct that this communication channel is the only joint instrument left in Syria?
Sergey Lavrov: We are open to cooperation in all formats, both old and new ones. The ball is in the US court. It is the Americans who should answer the question about what is left in Syria, because we have not shut down anything.
Source: Foreign Ministry of Russia