Foreign Minister Sergey Lavrov's answers to media questions on the sidelines of the CSTO Foreign Ministers Council meeting
October 14, 2016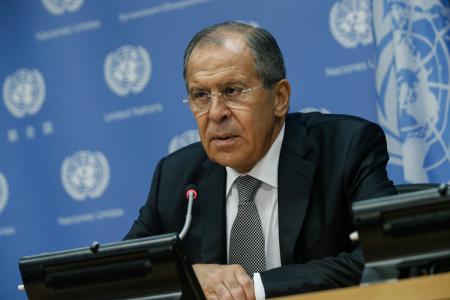 Question: What are your expectations for tomorrow's talks on Syria?
Sergey Lavrov: I don't have any particular expectations. We want to do some concrete work and see to what extent our partners are prepared to implement the UN Security Council resolutions. We will propose nothing else. The resolutions are utterly concrete on everything. Our agreements with the Americans that have been registered by the International Syria Support Group (ISSG) outline the international community's strategy quite accurately. The goals are clear too: ending violence in Syria, fighting the terrorists, ensuring humanitarian access to the population in need, and launching immediately a political process with the participation of all Syrian groups – the Government and the entire opposition – without any preconditions. This is not a Russian policy; this is the international community's decision, blessed by the UN Security Council.
Question: Under what condition, as you see it, can the ceasefire be resumed in Syria?
Sergey Lavrov: Under the condition that the documents I've mentioned are implemented.
Question: Have you seen our Western partners take any steps as of now?
Sergey Lavrov: So far I'm not really seeing our partners take steps towards the stage of implementing the existing agreements. But I hope eventually they will be forced to confront the facts.
The key issue is separating the terrorists from the so-called "moderate opposition." The important thing is to understand the processes underway that alarm us, which show that Jabhat al-Nusra is far from alone. Many groups that position themselves as moderates are merging with it and refusing to join the ceasefire agreements. This is in fact the key problem.
All talk to the effect that the main thing now is to stop the hostilities in Aleppo is an attempt to "retouch" the situation and surreptitiously exonerate Jabhat al-Nusra and all those who cooperate with it. The situation is difficult but our positions will be very honest and pure in Lausanne tomorrow. We will suggest concrete steps that are necessary for implementing the UN Security Council resolutions and the Russian-American agreements. We will see how the Americans and our colleagues in the region respond.
Source: Foreign Ministry of Russia