Excerpts from the Foreign Minister Sergey Lavrov's interview with Sputnik News Agency, Belgrade
December 12, 2016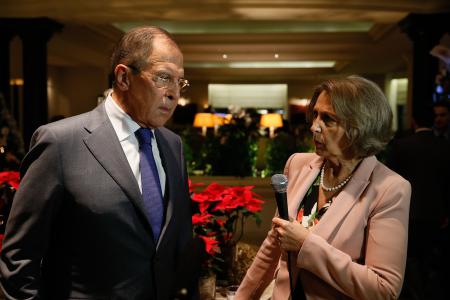 Question: There is no getting away from US President-elect Donald Trump. Since we are expecting relations between Russia and the US to improve, in what way could it affect Serbia? Will it be subject to less pressure from the West?
Sergey Lavrov: This is a far-fetched question. How come there is no getting away from Donald Trump?
Question: I mean without mentioning Donald Trump…
Sergey Lavrov: That's what I am talking about. Why can't we avoid mentioning Donald Trump? Donald Trump has won an election that raised many concerns, but at the end of the day was held in keeping with US election law. Americans have told us time and again that their election law is not perfect, that it has many deficiencies, but it is their law, so they will figure it out by themselves. So they are figuring it out now.
Donald Trump has won and is forming his team. During the campaign he made a number of statements saying, first, that he did not intend to interfere in conflicts that are not related to the US, second, that he wanted to focus on the US economy and jobs; third, he said that in his foreign policy he was going to focus on destroying terrorists. He said that he was willing to work with anyone who wants to work with the US in fighting terrorism, including the Russian Federation. It is clear that these statements from the campaign trail have yet to materialise into concrete decisions. As soon as the new administration is formed, as soon as those on it articulate their approaches, we will be able to understand to what extent and how efficiently Russia and other countries will be able to work with the new US administration in the fight against terrorism and other issues.