Developments in Syria - from regular briefing by Maria Zakharova
September 29, 2016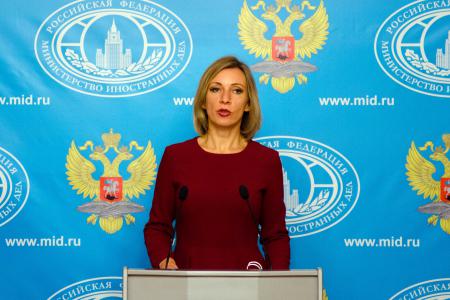 The situation in Syria remains tense, especially in its north, primarily in and around Aleppo, where government forces continue fighting the militants of Jabhat al-Nusra and affiliated groups.
Dozens of cases of shelling residential areas by the terrorists are recorded in Aleppo every day. In general, the tactics of the extremists remain the same. Attacks are mounted using civilians as human shields. Snipers are actively involved in the fighting. They fire not only at Syrian army servicemen but also at civilians in government-controlled areas. "Infernal machines" – improvised explosive devices – have been used more than once. The militants lay mines in the areas they abandon. They have shelled cities and villages in the Aleppo and Latakia provinces and the Damascus region using improvised artillery rocket systems, tube artillery and mortars.
Terrorists are going all-out to prevent civilians from leaving eastern Aleppo via established corridors by subjecting them to intimidation and physical abuse.
According to the latest reports, the militants in eastern Aleppo stopped supplying water to the residents of government-controlled western Aleppo, which may sharply aggravate the humanitarian situation in this part of the city.
Moscow noted the interview given to the German publication Kolner Stadt-Anzeiger by a field commander of Jabhat Fateh al-Sham – this is how Jabhat al-Nusra terrorists now identify themselves. He bluntly told the journalist that his group is supported from the outside and requires even more advanced arms to fight the war in Syria till final victory. In this context we would like to emphasise once again the need to separate units of the so-called "moderate" opposition from terrorists. We are primarily urging the United States and all those who have influence in the region to ensure such separation in accordance with the decisions of the International Syria Support Group (ISSG), UN Security Council resolutions and the Moscow-Washington agreements on Syria.
Source: Foreign Ministry of Russia