Deputy Foreign Minister Sergey Ryabkov's answer to a question by Interfax news agency on anti-Russia statements by US officials
October 8, 2016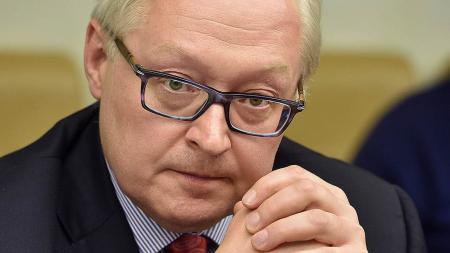 Question: How would you comment on the statement by US Secretary of State John Kerry in which he called for Russia and Syria to face a war-crimes investigation?
Sergey Ryabkov: The statements that came out of Washington on Friday regarding Russia's policy towards the Syrian crisis are unacceptable. This perspective calls for a response so as to explain what Russia views as the root of the problem. It is with great disappointment that we take note of yet another attempt by the US to portray itself as a universal arbitrator. It is appalling that the very officials who derailed the September 9 Russia-US agreements are now not even trying to remedy the situation that lies fully on their conscience. Instead, they are making the crisis worse.
It is the US that failed to fulfil the key elements of our agreements and was unable to separate the moderate opposition from Jabhat al-Nusra, a terrorist group. They should have done this back in March, and we have reminded them about it every day. They did nothing to ensure that the withdrawal of rebel fighters from Castello Road. Instead of acting along these imperatives, high-ranking US government officials are trying to teach Russia a lesson and are making unacceptable, insolent and arrogant statements that have no place in a dialogue on international matters.
Make no mistake, Russia currently views continuing the fight against terrorism as the main and central objective. We will also remind you that it will be impossible to stabilise the situation if the US fails to deliver on its commitments, and the crisis will only deepen.
We also regret that France has adopted the same stance as the US.
The French Foreign Minister recently visited Moscow. Russia hoped that the talks here could help us find a way forward. In any case, this was the intent behind Sergey Lavrov's position at the meeting with his French counterpart Jean-Marc Ayrault. Instead, we are facing political blackmail whereby our opponents prepared a draft resolution on the Syrian crisis that is unacceptable for Russia and tried to hold a vote on it as early as October 8.
Unfortunately, we see less and less common sense in what Washington and Paris are doing. The stakes are very high.
Source: Foreign Ministry of Russia