Deputy Foreign Minister Sergey Ryabkov's answer to a media question concerning recent insinuations by the US State Department
October 4, 2016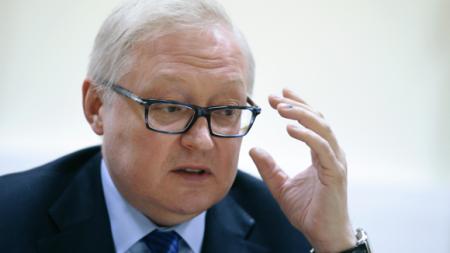 Question: Could you comment on the recent claims by the US State Department regarding the alleged harassment of US diplomats in Russia?
Sergey Ryabkov: Presumably in revenge for Russia's principled position in favour of the speedy restoration of peace in Syria, which is being tortured by terrorist groups sponsored from the outside, the US State Department has once again become a broken record regarding the purported "harassment" of US diplomats in our country.
As we have repeatedly pointed out, such assertions have nothing to do with reality and, in essence, are an attempt to divert attention from Washington's own unseemly actions, including in relation to Russian citizens. We are referring in particular to the ongoing practice of US special services abducting Russians across the world and the outrageous exoneration of the killers of children adopted from Russia.
The US administration is also trying to use hyped-up public concern about its representatives to conceal active espionage operations conducted under diplomatic cover, for example by officers of the US military attache's office, who constantly tour various Russian regions and hang around our military facilities.
We are outraged by the State Department's renewed assertions that almost a year ago two members of a US delegation were allegedly all but poisoned while attending an international conference in St Petersburg. At the time, having promptly responded to the information provided by the US Embassy, we requested that they add more specificity to their complaints but received nothing in response, not even the names of the "victims." A probe conducted by Russia revealed that at that time no Americans had sought treatment at any St Petersburg medical institutions. If, alternatively, they had just been boozing at a hotel bar, they have only themselves to blame.
Setting aside these much touted but groundless complaints by the State Department, it bears repeating that the situation facing Russian diplomats in the United States is, in fact, steadily deteriorating. Over the past two and a half years, there has been a clear increase in the number of attempts to recruit our officials, while US special services resort to the most unseemly methods to apply pressure, including threats against the well-being of family members. The smooth operation of our diplomatic missions is hindered by artificial difficulties in making official contacts and other contrived restrictions.
Not long ago, Washington tightened regulations on the movement of Russian officials on US territory. Now the overwhelming majority of our representatives need to notify the State Department of their itinerary well in advance, without which they may not go anywhere. This runs counter to the rules that were jointly agreed on and were in effect for almost a quarter of a century. This will further undermine conditions for the development of ties as well as opportunities for bilateral cooperation.
Unfortunately, this is precisely what the administration of Barack Obama has sought, to the accompaniment of rabid anti-Russian propaganda, especially since the adoption of the controversial sanctions-related "Magnitsky Act" in 2012. Nevertheless, Washington will not succeed in laying the blame at someone else's doorstep.
Source: Foreign Ministry of Russia