Deputy Foreign Minister Oleg Syromolotov's interview with Interfax news agency
March 30, 2016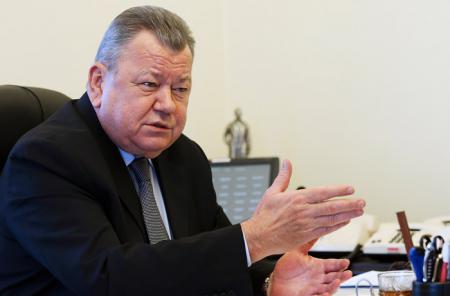 Question: Did Moscow inform Washington in advance about its decision to withdraw part of its contingent from Syria and did Russian and US officials discuss this issue during their recent contacts?
Oleg Syromolotov: On March 14, Russian President Vladimir Putin had a detailed conversation with US President Barack Obama over the phone. Our President told him that the withdrawal of part of the contingent of the Russian Aerospace Force will start on March 15. He explained that initially Russian units were sent to Syria for a short time and fulfilled their tasks in five and a half months –since September 30, 2015. The US side was informed in this context that we are not curtailing our struggle against ISIS and other terrorist organisations but are tailoring our military presence in Syria to the requirements of the moment.
In general, I'd like to emphasise that Russia is invariably adhering to the line towards constructive cooperation with its international and regional partners in settling the Syrian crisis both in the multilateral format of the International Syria Support Group (ISSG) and in bilateral contacts. We attach much importance to close dialogue with Washington on Syrian issues. On March 24, President Vladimir Putin received US Secretary of State John Kerry for a conversation in Moscow. Mr Kerry also had detailed talks with his Russian counterpart Sergey Lavrov.
Question: Mr Lavrov said the other day that Moscow is ready to cooperate with Washington in liberating Syria's Raqqa from terrorists. Considering the decision on the start of the Russian units' withdrawal from Syria, is this proposal still on the table? Will Russia continue to fight against terrorist groups (ISIS and Jabhat al-Nusra) in Syria and in what form?
Oleg Syromolotov: The terrorist hotbed in Syria was localised as a result of the operation by the Russian Aerospace Force. They seriously destroyed ISIS infrastructure and undermined its resource support, which was largely based on oil smuggling through Turkey.
Nevertheless, we'll continue dealing airstrikes at the militants of this and other terrorist groups, in part Jabhat al-Nusra. Our position remains unchanged and consistent: there may be no leniency towards terrorists, as Mr Putin emphasised in his telephone conversation with Mr Obama on February 22. The Russian-US agreement reaffirmed in UN Security Council Resolution 2268 entered in force on February 27. ISIS and Jabhat al-Nusra were excluded from it and the struggle against them will continue until their complete destruction.
As for Raqqa's liberation, I can only repeat Mr Lavrov's words that we were ready to coordinate our actions with the Americans from the start. Now Washington is coming to realise that we need not only to exchange information so as not to down each other's aircraft but to really coordinate our actions in the anti-terrorist struggle. Our military officials are discussing the specific aspects of such cooperation with Pentagon executives, particularly as related to the withdrawal of a part of the Russian contingent.
I'd like to mention one more important aspect: we helped and will continue helping the legal Government of the Syrian Arab Republic (SAR) to counter ISIS, Jabhat al-Nusra and other groups that are categorised as terrorist by the UN Security Council. I'm referring to Russian arms supplies under signed contracts and continued assistance to the Syrian army by way of the Russian military servicemen that remain there. Syrian soldiers freed Palmyra the other day. Its ancient architectural monuments are on the UNESCO World Heritage List. We consider it important to support the SAR army, which is at the forefront of the struggle against the terrorist threat. We'd like everyone to understand that the blood shed by Syrian soldiers and their success in the theatre of hostilities mean that terrorists have less chance to sow panic and destruction in Syria or, for instance, Brussels.