Condolences on the death of Shimon Peres
September 28, 2016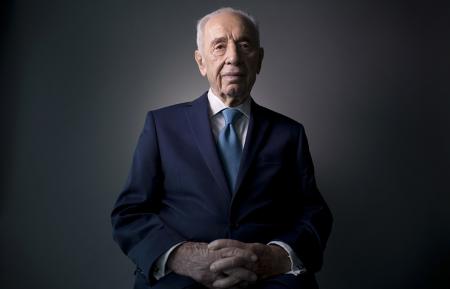 Vladimir Putin sent his condolences on the death of Shimon Peres, a political giant and a co-founder of Israel, to President of Israel Reuven Rivlin, Prime Minister Benjamin Netanyahu and the people of Israel.
The message from the President of Russia says that Shimon Peres won broad respect in Israel and internationally for his many years of hard work as president and prime minister of Israel.
Vladimir Putin praised Mr Peres's personal contribution towards a peace settlement in the Middle East, which was duly appreciated by the international community as evidenced from the Nobel Peace Prize awarded to him.
"I was extremely lucky to have met this extraordinary man many times. And every time I admired his courage, patriotism, wisdom, vision and ability to get down to the essence of the most difficult issues. Shimon Peres will be remembered in Russia as a consistent advocate of friendly relations between Russia and Israel and a man who greatly contributed to the strengthening of bilateral cooperation," the President wrote.
Vladimir Putin conveyed his condolences and support to the family and friends of the deceased and also to the Government and people of Israel.
Source: President of Russia