Comment by the Information and Press Department on the upcoming entry into force of the Paris Agreement on Climate Change
October 6, 2016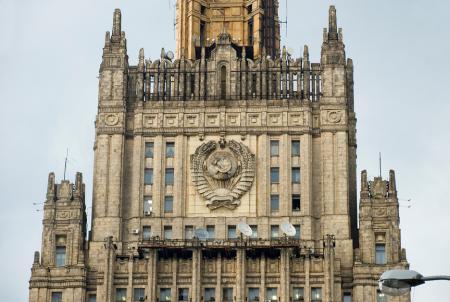 The Russian Federation participated actively in the development of the Paris Agreement on Climate Change. Its ratification is very important and reaffirms the relevance of the United Nations' system and the possibility to reach global consensus on the most complex international problems through the political will of all countries.
As one of the leaders in the international climate process, both in terms of the contribution to the reduction of greenhouse gas emissions, and in terms of the efforts taken to provide a universal character of the climate regime under the United Nations Framework Convention on Climate Change, Russia together with most UN nations signed the Paris agreement in April 2016.
We appreciate its upcoming entry into force and consider it a reliable international legal basis for long-term climate regulation. The agreement's biggest advantage is that it is aimed at joining the efforts of all countries to reach the common goal to reduce emissions.
Russia is getting ready to ratify the Paris Agreement with regard to the subsequent implementation of procedures required by Russian law, including an overall assessment of socioeconomic issues of the ratification and the development of the relevant national legal framework. To that end, work is underway with all interested agencies.
We urge all parties to the climate process to begin developing concrete rules for the implementation of the Paris Agreement as soon as possible. Without such a set of rules it would be impossible to fulfil the agreement's huge potential.
It is critically important to preserve during upcoming negotiations the basics of the Paris Agreement: transparency and inclusiveness. Only then will it be possible to ensure the effectiveness of the global community efforts to counteract global climate change. Russia will continue to participate in negotiations.
Source: Foreign Ministry of Russia