Comment by the Information and Press Department on priorities of Russia's Presidency of the UN Security Council
October 5, 2016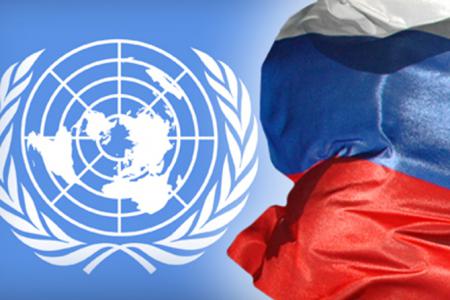 From October 1, 2016 Russia has been the president of the UN Secuity Council, the main UN body responsible for maintaining peace and security. Russia plans to hold at least 20 sessions of the Council, including open debates on the Midle East, including Syria, the topic "Women, Peace and Security" and the developments in Haiti.
On October 28, Russia plans to hold the main event – debates on the topic "UN cooperation with regional and subregional organisations in maintaining peace and security: CSTO, SCO and CIS."
We believe that in order to develop collective approaches required for overcoming current threats and challenges, the UN should consistently pursue greater cooperation with regional and subregional organisations on the basis of the UN Charter, in part Chapter VIII. The UN and regional organisations are called upon to supplement each other, using their objective comparative advantages. The emphasis will be placed on the contribution of the CSTO, SCO and CIS in the struggle against terrorism, drug trafficking, organised crime and other threats to peace and security in the region. The session will reaffirm their determination to develop practical cooperation with the UN, including its Regional Centre for Preventive Diplomacy for Central Asia.
Russia also plans to hold debates on the developments in the Central African Republic, Burundi, Mali, the Democratic Republic of the Congo, Western Sahara, South Sudan, Darfour, and Yemen and complete, if possible, the election of the new UN Secretary-General.
As Foreign Minister Sergey Lavrov announced in his speech at the UN General Assembly on September 23, 2016, an important aspect of Russia's work in the Security Council will be promoting its draft resolution on countering the ideology of terrorism.
Source: Foreign Ministry of Russia