Comment by Deputy Foreign Minister Sergey Ryabkov on new US sanctions against Russia
June 21, 2017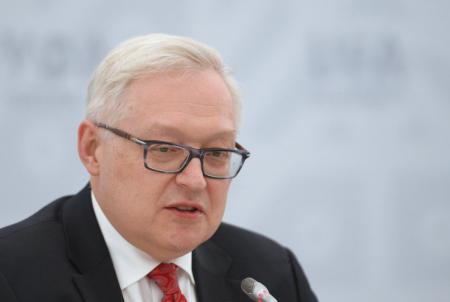 On June 20, Washington announced plans to significantly expand US sanctions against Russian individuals and legal entities. It was clearly a political gift to President Poroshenko who was in the United States at that time. The sanctions were imposed under the old pretext of events in Ukraine, which is clearly inadequate, especially since the Americans are apparently holding the Moscow Bike Centre and a well-known catering company, to name a few, accountable for the developments in Ukraine. In their absurdity, such decisions can be compared only with the US decision last year to add the Chaika swimming pool in Moscow to the sanctions lists (its location next to the Krymsky Bridge across the Moscow River was apparently the pretext).
Washington surely understands that such rash acts only embolden the war party in Kiev, which has long since been seeking to thwart a peaceful settlement in Donbass. It is also disquieting that this step, motivated by domestic political considerations in the US, follows the same path of destroying relations between our countries set by the Obama administration. Regrettably, the new American leadership is taking its cue from inveterate Russophobes in US Congress, which simply ran out of ideas for annoying us and, most importantly, obliterating any prospect of restoring balance in Russia-US relations.
With that in mind, the official statements coming from Washington about its willingness to maintain a dialogue with us, to seek common ground, and to address bilateral and important international issues sound quite unconvincingly. The practical actions of the United States seriously undermine these statements, which we will absolutely keep in mind.
This new American attack will not go unanswered, including in the form of a practical response on our part.
As is known, bilateral consultations were scheduled to continue within the next few days to discuss the irritants that have piled up in Russia-US relations, and to find ways out of the extremely difficult situation created by the United States in its partnership and cooperation with Russia. After yesterday's decision to impose more sanctions on Russia, such a dialogue seems out of place, especially since there is not much to discuss, since Washington has yet to come up with any specific proposals. It has not returned the Russian diplomatic property expropriated in December 2016, either.
Of course, the United States can continue to harbour illusions about exerting pressure on Russia. But the numerous previous rounds of US sanctions did not yield the results their initiators hoped for. Any new attempts to "subdue" Russia will fail as well.
We hope that the realisation of this simple fact will finally convince Washington to end the sanctions spiral and focus on returning bilateral dialogue and interaction back to normal.